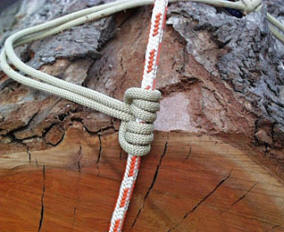 ---
WELCOME TO ROPE WORLD
Rope World has grown into one of the foremost retailers and wholesalers of rope, braid and webbing products in the Western Cape.
It stocks a comprehensive range of rope products that include natural fibers such as manila, sisal, cotton as well a synthetic fibers such as nylon, polyester, polyrene®, polysteel®, polyethelene, polypropolene rope in a wide range of diameter sizes and colours.
It is an agent for BG yacht and dingy spares and stocks a range of stainless steel fittings. It stocks a wide range of yacht and riggers braid as well as specialized Dyneema®, Spectra®, Titan® and Vectran® braid.
Rope World services a wide range of industries which includes nets and ropes for different sports, arborist, playground equipment, recreational fishing and cray-fishing, transport and off road, canoeing, rigging as well as film and theatre production companies.
It has a specialist net making division that makes custom size nets which includes cargo nets, climbing nets, pool nets, safety nets, tennis and soccer nets as well as barrier and gangway nets. It also manufactures rope ladders to any length.
It's rope division will splice and knot rope to any size and construction.
Customers are welcome to come and discuss their rope requirements - be it a meter or a 1000 meters of rope or any intricate knot or splice.
What Rope World does not stock it can source for you the customer, at very competitive prices.
Rope World stocks certified LSK access rope recommended by the Western Cape Arboricultural Association as well as a wide range of rigging and safety equipment.
"We sell rope by the meter"
---
Contact Information
Please phone or fax us at the contact numbers listed or email us for a prompt reply to your inquiries.
Telephone

021 701 0020

FAX

021 701 7598

Postal address

No 385 Main Road, Retreat - Cape Town, Western Cape, South Africa

Electronic mail

Sales & Customer Support: info@ropeworld.co.za

Social media